FarCry 7 (codename: Shiny) released
05 May 2014
11 years in the making, the long anticipated Shiny release is available. FarCry 7.0 is an incredible achievement; an enterprise level web publishing platform with incredible flexibility. 'Tailor made content management' has truly been the core focus of this Shiny new release.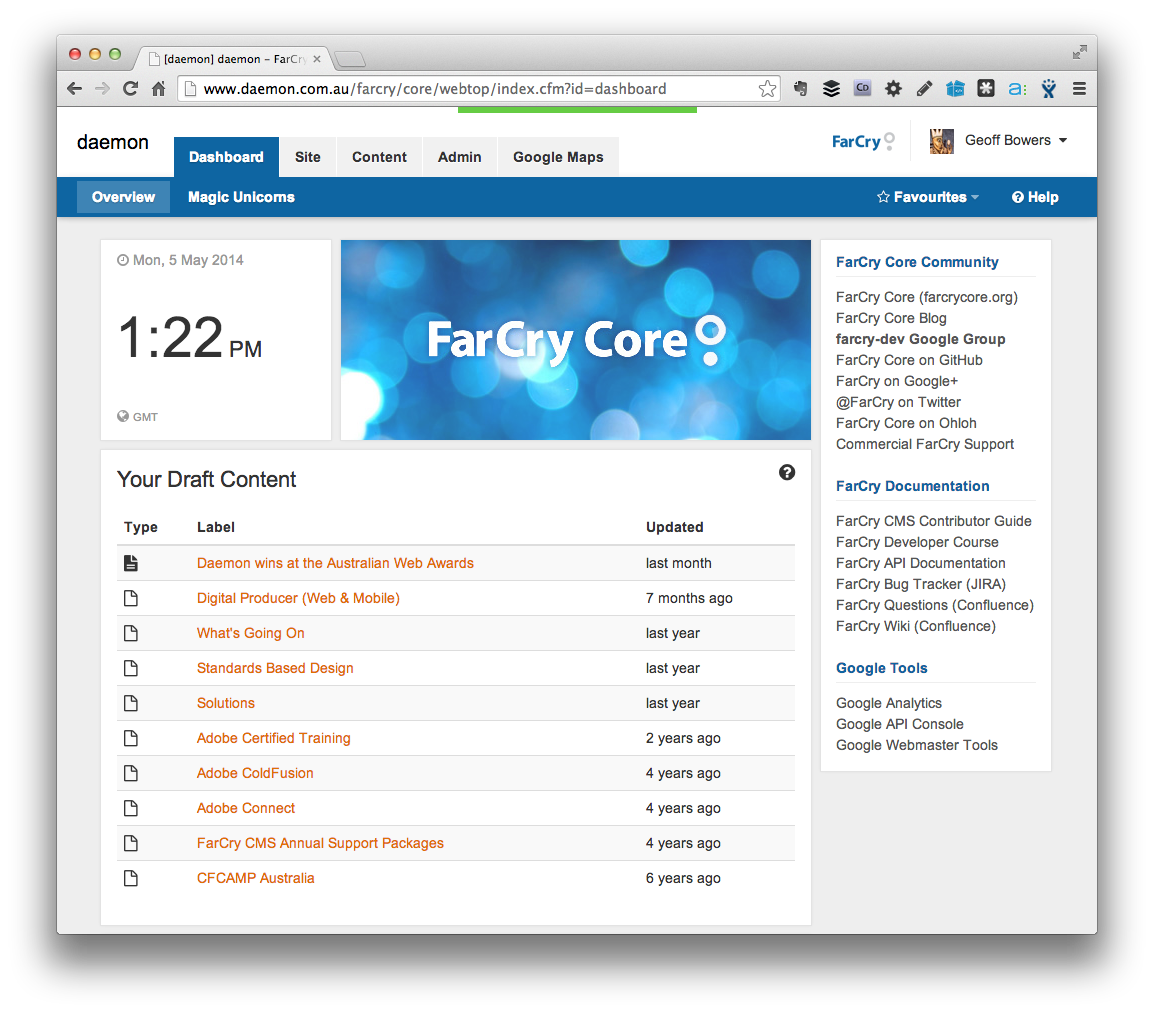 List of awesome new features
Bulk uploads
Archiving refactor (including undelete)
Task queue
New webtop design, faster navigation
Environment labels in header
Separated form themes
New tree interface
Quick Preview from the tree / objectadmi; including device switching
User avatars, favourites
New dashboard
New exporter / installer
Help overlays in webtop
And so much more!
Community installer available here:
http://org.farcrycore.s3.amazonaws.com/release/farcry-community-7.0.1.zip
Includes:
Core Framework v7.0.1
FarCry CMS plugin v7.0.0
Chelsea Boots (sample project, Bootstrap theme)
Fandango (sample project, HTML5 theme)
Barebones (sample project, minimal views)
A complete Installation Guide is available at the developer forums. The FarCry Dev Forums are also a great place to start if you are looking for support!
FarCry 7.0 Repo Changes
7.0.0 tagged and bagged:
https://github.com/farcrycore/core/releases/tag/7.0.0
New maintenance branch for 7.0.x: